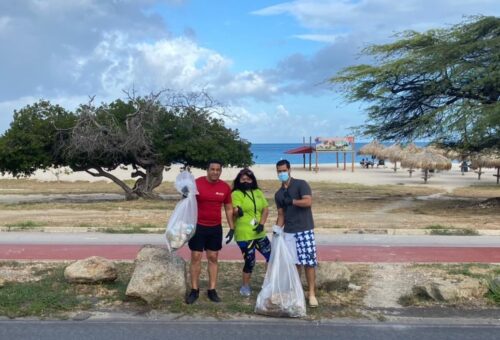 Spearheaded by the Accounting Department, a Sponsor-A-Mile initiative saw a great number of volunteers fan out on Eagle Beach to scour the resort's road-sides clean. The initiative also heralded upcoming Earth Day 2021 festivities, with the mission to educate and activate the worldwide environmental movement, also in Aruba
The Sponsor-A-Mile initiative was rewarded with a great number of filled trash bags, and smiles, as the crew returned to the resort leaving the street and the beach spotless.
The activity is designed as a monthly reminder to keep Aruba clean, and to encourage associates and guests to responsibly discard their own trash, not leave it behind. Pictured here the team on their worth-while mission.