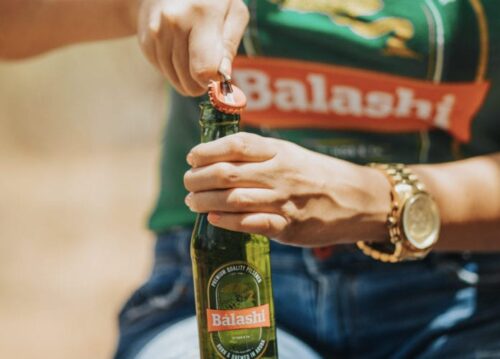 Balashi beer, Aruba's local beer for more than 21 years which is beloved by both locals and tourists alike, is launching its new red cap campaign, called #TapaCora.
In the month of May, the National Balashi Brewery's dynamic marketing team officially launched their #TapaCora campaign and is incentivizing the consumers to try it.
 What does this mean?
Balashi beer is a national product that is produced here on the island by our local people for Aruban as well as tourists to enjoy. Using only the best possible ingredients, namely 100% barly, 100% hops, and one of the world's best water: Aruba's very own.
Balashi beer is the winner of two gold medals, one for its taste and another for its quality.
It is available in more than 1300 locations on our island, in a majority of our bars, supermarkets as well as in hotels and in casinos.
What makes the red cap special?
Extra attention has been placed on the production and inspection of the quality of the beer to perfect it even more than it already was, it is now fresher than ever. We are producing this liquid gold in smaller batches to ensure that you will always get the freshest taste on the market to enjoy. Try it now, says marketing coordinator Rowald Werleman.
The red cap shows the patriotism and pride of our local people as well as signifies the red star on our flag.
Balashi believes in our local talents
This campaign was launched together with a new jingle which is produced by local talents Steve Andreas and Ty Figeroa and will soon be heard on all radios on Aruba.
Follow our Facebook page during the month of May to stay informed on where you can enjoy a happy hour with our new red-capped beer on the island.
With every purchase of a case of beer on our website www.tropicalbottlingcompany.com you will receive a complimentary red Balashi cap.
Sustainability
Balashi would also like to remind our consumers to think of the environment by recycling the bottles. For every bottle you return, you will receive 20 cents, and for every case 4 florins and 80 cents.
You can return the bottles at our Carry Out at L.G. Smith Boulevard or in San Nicolas.
The offer is valid as long as supplies last.