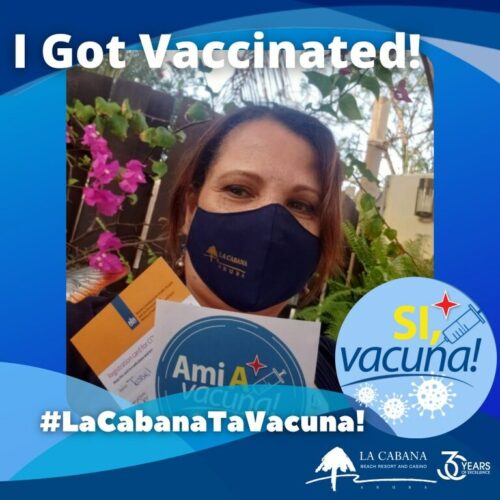 La Cabana beach Resort & Casino just launched its exciting interactive vaccination campaign, by sharing a great deal of information about the Pfizer vaccine with its associates in order to encourage them to register via the Heath app or in person.
Additionally, the resort is offering information session with medical professionals.
According to the Vaccinate & Win campaign, associates who register for vaccinations may win amazing raffle prizes and by vaccinating may contribute to herd immunity in the Aruban Community.
Associates were also invited to get help registering for the vaccine at the department of Human Resources.
As Aruba continues on the road to tourism recovery resort management is putting the emphasis on health and wellbeing of its guests and associates as top priority.
Promoting a safe and healthy environment is the main focus at this time, explain General Manager Joe Najjar.
La Cabana would like its associates to come to work feeling comfortable to interact with others, and the only way to achieve recovery and normalcy in that way is the vaccination program, helping rebuild trust in Aruba, by making our visitors safe.