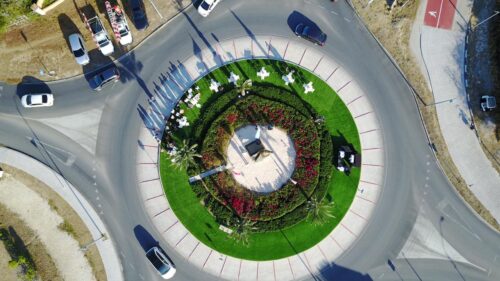 The Alhambra roundabout was inaugurated recently, dedicated to the memory of Alex Nieuwmeyer, Divi's managing director for 27 years, who recently passed away. The occasion was designed to celebrate Alex's achievements, as a great hotelier, humanitarian, tourism pioneer, friend, coach, father, husband, grandpa, and lighting expert, as many attested to his passion for décor, and dramatic illumination. Alex believed light made all the difference.
The private get together was attended by close family members, key Divi staffers, good friends, MinTvs, hotelier Ewald Biemans who donated the Queen Conch at the heart of the rotonde, and artist Gilbert Senchi, its creator.
The keynote address by Ronella Croes, the ATA CEO, at the inauguration Rotonde Alex Nieuwmeyer, 5th of May, 2021, a speech by the Minister of Tourism and Alex' right hand on Divi's management team, Marin Bijl concluded the event.