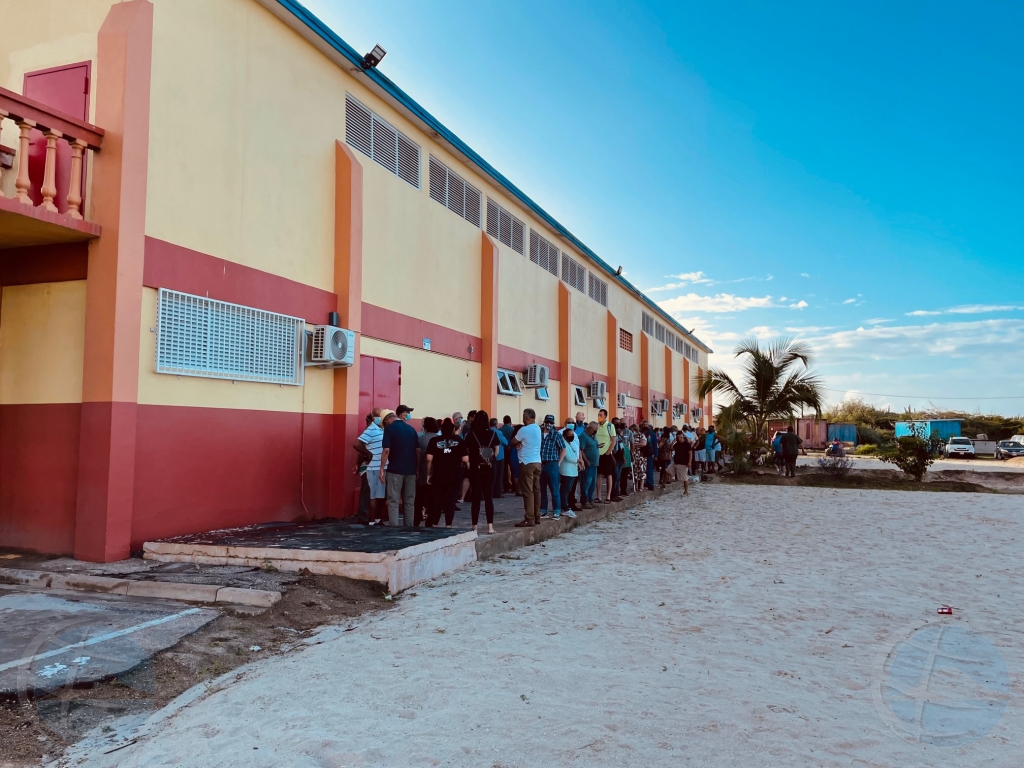 Posted on 12/19/2021 5:59 pm AST | Updated on 12/19/2021 6:00 pm AST
ORANJESTAD- 19 di december 2021: E interes pa ricibi e 'boostershot' ta keda grandi bou di nos comunidad. Pa cual motibo DVG y Crisis Team ta trahando duro pa suministra pa dia, mas hopi vacuna posibel.
Entrante dialuna dia 20 di december e categoria di edad cu por pasa busca nan 'boostershot' ta wordo reduci na 50+ pa cual motibo ta invita tur 50+ cu a ricibi nan di 2 vacuna mas cu 6 luna pasa, pa pasa dialuna dia 20 of diamars dia 21 di december na Centro Deportivo Betico Croes entre 8or di mainta cu 3or di atardi pa busca nan 'booster'. Tene cuenta si cu e rij por ta largo pa cua motibo ta conseha pa bin cu stoel. Nos grandinan den rolstoel of cu no por cana bon lo tin preferencia.
Pa mas informacion bishita y like DVG su facebook page Directie Volksgezondheid DVG Aruba of yama nos na 5224200 of 2800101